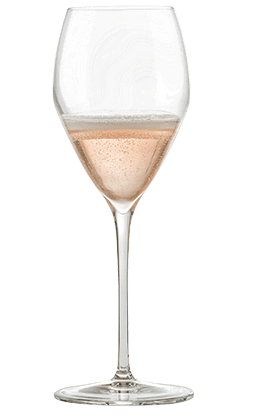 Prosecco Rosé
TASTE PROFILE

A pale pink hue is the sophisticated introduction to a fragrant floral bouquet, with hints of citrus and a distinct aroma of red berry fruits on the nose.

Delicate and at the same time rich and stimulating scent manifestation.

These elegant scents are celebrated on the palate in a freshness which is as intense as it is enchanting, and rendered joyful by the fluttering bubbles which bring out the wine's innate lightness and drinkability and provide a delightfully lingering finish to its delicate aromas.

Ideal as an aperitif. A wonderful companion to a whole range of traditional Italian antipasti, as well as vegetarian and fish dishes, especially those featuring ingredients which are pinkish in colour (prawns, salmon, turnip, tomatoes etc.) and are all about lightness and freshness. An equally interesting and seductive pairing with flavoursome, spicy Asian cuisine.

6 - 8 °C (42 - 46 °F)