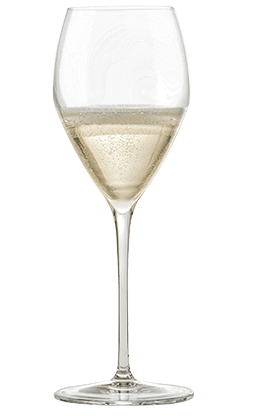 Chardonnay
TASTE PROFILE

A crisp, dry and effervescent wine

On the nose it displays attractive scents of flowers and white-fleshed fruit, in particular Golden Delicious apples.

Its flavor is well-balanced, fresh, and mellow yet vibrant. The delicate fruity sensations persist on the long, clean finish.

An excellent aperitif, it is also an ideal accompaniment for a light vegetarian or fish-based meal. Delicious with pinzimonio (raw vegetables dipped in seasoned olive oil) or a seafood risotto.

6 - 8 °C